The data as a source of value added for zero-defect
The current economic situation, still characterized by the repercussions of the indirect effects of pandemic containment measures, sees companies engaged in accelerating the digitization process already underway as part of Industry 4.0, seeing in it an intrinsic ability both to cope robustly with major unforeseen events and to generate added value not otherwise obtainable. The key to reading this process is once again the data, which represent the concrete "digit" of 4.0.
Many professionals are already aware of the importance of digitisation, but there is still a long way to go to achieve the desired methodological and technological adoption, especially in the Italian industrial fabric characterized by small/ medium-sized realities not fully structured. By itself, processes are always associated with a huge amount of data, which are often not detected, measured and/or used. In addition to the collection, transmissionand historicizationof data, favoured primarily by the Industrial Internet of Things, there are also the concepts of data enhancementand enrichment, enabled by tools of big-data analytics and artificial intelligence. The knowledgeis then made available within the single company reality or along the supply chain for multiple purposes (process optimization, predictive maintenance policies, asset life cycle management, etc.).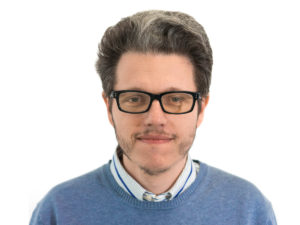 Holonix Srl is riding this process of digitization aimed at making companies "data-driven", proposing the adoption of digital cloud solutions – including the suite of machinery management i-Live Machines – applicable in various application sectors. Particolarmente significativi sono gli sforzi profusi nei progetti Iqonic(GA 820677, orientato alle applicazioni che fanno leva su componenti optoelettronici) e Dat4.Zero (GA 958363, smart manufacturing crosssector) where the company is engaged in pre-competitive research and development aimed at proposing innovative, scalable and data management software functionalities in all its aspects: data collection and aggregation from multi-sensor Iiot systems, integrity verification, Cloud data processing, streaming and historicizing, real-time access to information securely.
Both projects push for the creation of new software prototyping and cloud computing capabilities, hopefully integrable in the short term into commercial solutions and enabling the concept of zero-productiondefects, a productive paradigm that aims to reduce as much as possible – ideally to zero – rework and waste resulting from inefficient processes and machines, and which aspires to the development of integrated maintenance and quality control methodologies and tools benefiting from process and system knowledge.
In particular, the access control features and the multi-tenant approach favour a shared but safe use of information, used for prognostic purposes not only at the process level (optimisation of parameters)but also at machine/system level indicating dynamic maintenance actions on condition, replacement of components near the end of life and revamping of existing machinery. The groove is traced, it is now up to companies to interpret the value of data and enabling solutions as a potential productive factor.
Click here to read the full article published in the online Data Manager magazine.